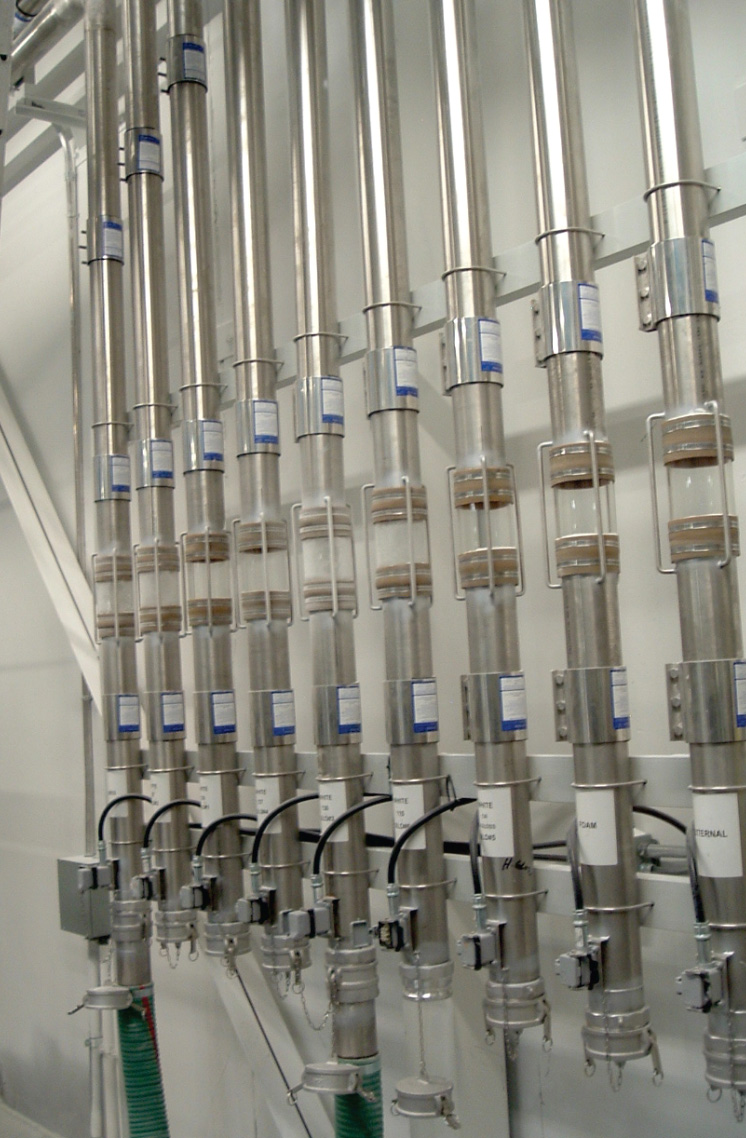 Pneucon Lab - Nothing is impossible
With continuous development in food technology newer materials are invented with better dispersion. It means you are playing with finer particle size and more cohesive property. No plant head would experiment system directly to check if it's working.
At Prasad we have invested heavily in Pneucon Lab with various pipe sizes from 80 mm to 125 mm up to 160 mtr conveying distance. No project leaves factory without testing thoroughly to simulate YOUR plant condition.
Send us your challenging material or sample for analysis. We will run it on our pilot plant and submit you test report free of cost.