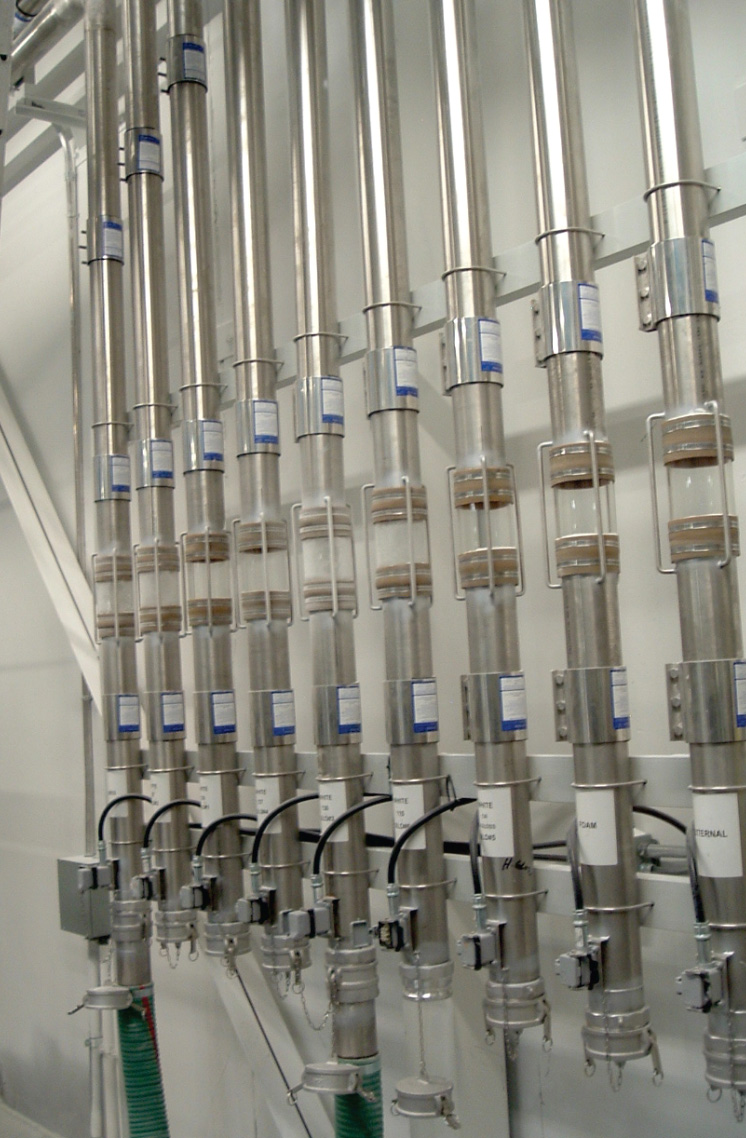 Pneucon Lab - Nothing is impossible
With continuous development in Industry, newer materials are invented with better dispersion. It means you are playing with finer particle size and more cohesive property. No plant head would experiment system directly to check if it's working.
At Prasad we have invested in futuristic Pneucon lab with various pipe sizes and coveying distance for different customer outputs. No project leaves factory without testing thoroughly to simulate YOUR plant condition.
Pipe Dia 60 mm ot 125 mm
Conveying Distance from 15 to 120 mtr
Output range 100 kg/hr to 15 ton/hr
Weighing, Conveying, Dosing, Mixing - All trials are possible
Live monitoring on testing server
Send us your challenging material or sample for analysis. We will run it on our pilot plant and submit you test report free of cost.
Testing Reports by our Lab:
We are committed to run your material in our testing lab at any time in your presence as we have Live testing set up ready always. Below are some reports which we submit to our customer for their material.