Color MB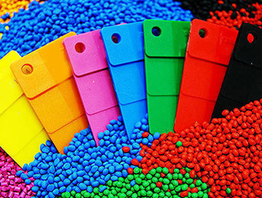 Colour master batch compounding requires highest flexibility due to versatile market. Our specially designed system is dosing colour less and colouring materials separately, hence gives freedom from conveying system cleaning. A unique batch type colour dosing feeder gives accuracy of 0.5% in colour feeding with fastest cleaning & quickest changeover. Additionally closed loop integration with polymer pulveriser eliminates manpower dependency & manual problems.
Benefits & Technical Specifications


No manpower required for material handling


Fastest colour change


No need to clean conveying system


complete drying & storage solution for finished grade granules.


Modular PLC control can integrate with 3 colour compounding extruders.


Installed over 20+ compounding lines.


Related Products