Speciality Batch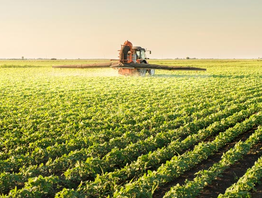 Fertilizer liquid manufacturing plants are facing challenge of inconsistent dispersion of material in batch. Due to this batch rejection is costliest loss. Our controlled dosing units ensures consistent dosing of powder ingredients so slurry has no agglomerates OR chunks in it. Additionally the entire material handling system integrates with batch process and filling plant also.
Benefits & Technical Specifications


No manpower required for material handling


Complete closed loop conveying


Controlled dosing ensures best slurry dispersion


Single unloading station is expandable up to 4 batch tanks feeding


Plant safety & hygiene


Tight integration with batch tanks & bottle moulding.


Available for 1000 - 5000 kg/h conveying rate


Conveying for plastics pallets for bottle, conveyors for bottles.


Related Products