Confectionery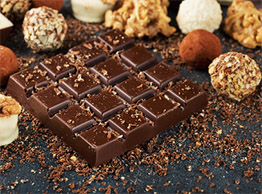 Unstoppable developments year-on-year in the global confectionery industry having wide variety of demands for Pneumatic Conveying.


Chocolate processing units directly from cocoa beans,
Candy & Jelly Products
Non-chocolate candy
Typical products and ingredients include sugar and sugar based blends, corn syrup solids, chewing gum and chewing gum base, chocolate crumb, raw and roasted cocoa beans, caramel products, hard and soft candy gels, candy wafers, cocoa powder, milk powders for chocolate manufacture, chocolate bar inclusions: nuts, raisins, etc. The efficient conveying & easy maintenance systems from Prasad are key solutions to it.
Related Products